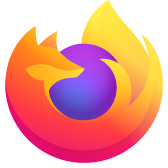 Google calendar display issue
I recently downloaded firefox on my new macbook pro and noted my google calendar has instructions overlapped on my screen. Please advise, this isn't showing up on another browser. Thank-you for your time:)
I recently downloaded firefox on my new macbook pro and noted my google calendar has instructions overlapped on my screen. Please advise, this isn't showing up on another browser. Thank-you for your time:)
All Replies (2)
Please see attached picture of my issue. Thanks again!
The screenshot didn't attach.
Could you please give it another try to attach a screenshot?
use a compressed image type like PNG or JPG to save the screenshot
---
You may see text labels or little boxes with the hex code of the character if you do not have a font installed that covers this Unicode range or the font that is used doesn't cover this Unicode range or if you block downloadable fonts or if you do not allow pages to choose their own fonts.
Small icons can be supplied by an iconic font that is downloaded from the server via @font-face CSS rules. If you have content blocking extensions then make sure that you do not block remote fonts.
Also make sure you allow pages to choose their own fonts.
Settings -> General: Fonts & Colors -> Advanced
[X] "Allow pages to choose their own fonts, instead of my selections above"