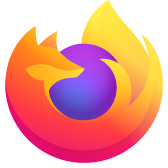 Repeated crashing in any fresh linux install and super slow on Manjaro
Hi, Ive looked for a reason for this but i can find nothing. I've freshly installed ubuntu, pop_os and Manjaro. All 3 crash within minutes of starting up firefox. mind you these are fresh installs and there is no cache to clear and no extensions or addons. And what is stranger is the fact that only on Manjaro, firefox is excruciatingly slow. to the point of almost unusable. Is there any thing i can do, or, can anyone help me with this? its been going on for several months. thank you for your help and time Alchamech
Hi, Ive looked for a reason for this but i can find nothing. I've freshly installed ubuntu, pop_os and Manjaro. All 3 crash within minutes of starting up firefox. mind you these are fresh installs and there is no cache to clear and no extensions or addons. And what is stranger is the fact that only on Manjaro, firefox is excruciatingly slow. to the point of almost unusable. Is there any thing i can do, or, can anyone help me with this? its been going on for several months. thank you for your help and time Alchamech
All Replies (7)
This is and edit to my previous post. Ive also tried in "safemode" on all 3 OS's and the crashing still happens. Thank you again!
Here are a few things you can try to troubleshoot the issue: 1)Check for any updates to Firefox: Make sure that you are using the latest version of Firefox. You can check for updates by clicking on the menu button in the top-right corner of the window and selecting "Help > About Firefox". If an update is available, it will be downloaded and installed automatically.
2)Check for any conflicts with other software: It's possible that other software on your system may be causing conflicts with Firefox. You may want to try disabling or uninstalling any other software that you think may be causing the issue.
3)Check your hardware: Make sure that your system meets the minimum hardware requirements for running Firefox. If your system is running low on resources, it may cause Firefox to crash or run slowly.
4)Check for any issues with your system libraries: If you are using a system library that is causing problems, it may cause Firefox to crash or run slowly. You can try updating or reinstalling the library to see if that resolves the issue.
5)Check your Firefox settings: Make sure that your Firefox settings are optimized for performance. You can try disabling any unnecessary extensions or plugins and reducing the number of open tabs to see if that improves performance.
I hope these suggestions are helpful.
Hi Mich, thank you for the quick reply. I'm running the latest version that i know of 108.0.1 and it doesnt say anything about needing an update. Im unsure of any software conflicts as i haven't installed anything yet, and im not using any extensions or plugins. I Dont think it would be a system library issue as its happening with fresh installs of different OS's That just leaves hardware. Im running a 16 core threadripper with 64 GB of ram and have 11Tb of both NVME and HDD space. Ive had the problem with an 8 core threadripper (the other specs are the same) and 2 different Ryzen 3600X (all with the same specs as the others. The only system i haven't had a problem with is my Ryzen 3400, 4 core cpu and again, all the same specs. Im completely confused by this behavior and appa reantly many other people are as well as ive see in forums.
Thank you ill take a look and check back. Wish me luck lol
OK! Thanks for the advice Terry! It seems to be working well and is a TON faster. Thank you guys so much for your help! Have a great day or night and Happy New Year!
Make sure the folder you extracted Firefox in has read/write permissions for the user so you can get Firefox updates. If the only user then a easy way is to have Firefox folder in /Home/ .