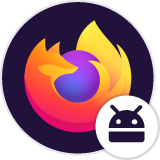 JavaScript Android
How to enable JavaScript on android phone
How to enable JavaScript on android phone
All Replies (10)
Hi
Which add-ons do you have installed in Firefox for Android?
I think that one of them may be causing the issue that you are seeing.
All of them tel me please which one to delete
You may wish to turn off or look at the settings for NoScript.
Hello,
I am glad to hear that your problem has been resolved. If you haven't already, please select the answer that solves the problem. This will help other users with similar problems find the solution.
Thank you for contacting Mozilla Support.
No I have to delete all ad ons because I don't know which one is causing this.
I am sorry, I do not understand what you mean - you should not have to remove all add-ons.
Sir which one I can remove.
Chosen Solution
Have you tried removing NoScript?