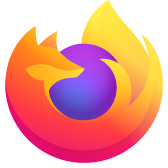 how to get bookmarks to be verticle
How can I get the bookmarks to appear vertically?
How can I get the bookmarks to appear vertically?
All Replies (1)
Hi, the built-in options for viewing bookmarks are:
(A) Bookmarks Toolbar
This is the horizontal bar below the main toolbar. More info: Bookmarks Toolbar - Display your favorite websites at the top of the Firefox window.
To move bookmarks from the Bookmarks Toolbar (or Other Bookmarks) to a folder on the Bookmarks Menu, you can use the Library windows for organizing. See: Use bookmark folders to organize your bookmarks.
(B) Bookmarks Sidebar
Try Ctrl+B to open/close the sidebar. More info: Use the Firefox Sidebar to access bookmarks, history and synced tabs.
(C) Optional Bookmarks Menu Button
You can find
in the Customize panel. See: Customize Firefox controls, buttons and toolbars.
(D) Optional top menu bar
If you've used Windows for a long time, you may remember when apps had menu bars. More info: Restore the Menu bar in Firefox.
Does any of that get you closer to what you're looking for?