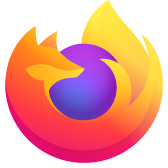 Mozilla Crash
Help me! it keeping showing, even after I try updating mozilla, see picture for the report , thank you
Help me! it keeping showing, even after I try updating mozilla, see picture for the report , thank you
All Replies (1)
If you have submitted crash reports, please post the IDs of one or more recent crash reports that start with "bp-".
bp-xxxxxxxx-xxxx-xxxx-xxxx-xxxxxxxxxxxx
You can find the report ID of recent crash reports on the "Help -> More Troubleshooting Information" (about:support) page.
click the "All Crash Reports" button on this page to open the about:crashes page and see all crash reports.
Alternatively you can open about:crashes via the location/address bar.
See also: