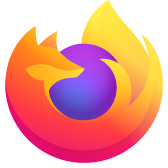 How to get Downloads to my preffered location
In the last few versions of Firefox the "Always ask you where to save files" does not work properly. Sometimes it asks, sometimes it automatically downloads. The majority of items I download are in PDF. Some I am asked & put on desktop to move later while some are automatically sent to Downloads folder. In Help, it says to go to Settings > General > Applications to get this to happen but under PDF I have it set to "Always ask". And Firefox is not doing this. Will this be fixed in future versions? There seem to be a lot of people that have this problem, which is basically creating work. I understand it only takes seconds to get them but over the course of time it's not efficient. I've been using Firefox for years & do not always agree with some of the changes but this one is really frustrating because it is not consistent. I only want to be able to have the where to/save as box show up when I attempt to download a PDF. Any other or real suggestions would be appreciated. Thank you, JF
In the last few versions of Firefox the "Always ask you where to save files" does not work properly. Sometimes it asks, sometimes it automatically downloads. The majority of items I download are in PDF. Some I am asked & put on desktop to move later while some are automatically sent to Downloads folder. In Help, it says to go to Settings > General > Applications to get this to happen but under PDF I have it set to "Always ask". And Firefox is not doing this. Will this be fixed in future versions? There seem to be a lot of people that have this problem, which is basically creating work. I understand it only takes seconds to get them but over the course of time it's not efficient. I've been using Firefox for years & do not always agree with some of the changes but this one is really frustrating because it is not consistent. I only want to be able to have the where to/save as box show up when I attempt to download a PDF. Any other or real suggestions would be appreciated. Thank you, JF
All Replies (1)
Hi JF, Firefox always needs to save that PDF somewhere. When you have "Always ask", the behavior varies depending on your choice in the download dialog:
Open with Firefox => auto-saves
Open with [external application] => auto-saves
Save File => follows your choice in the "Always ask you where to save files" checkbox
One option is to ALWAYS use Save File, then after saving, use the Downloads list to open the PDF in your system default viewer (either click the toolbar button, or press Ctrl+J to summon the list).
But if you sometimes want to view without necessarily keeping the file around:
As you know, Firefox 98 switched the auto-save location from the Windows Temp folder to your default download folder -- the one next to "Save files to:" on the Settings page. If you prefer the old way, there is now a preference to switch back. Here's how:
(1) In a new tab, type or paste about:config in the address bar and press Enter/Return. Click the button accepting the risk.
More info on about:config: Configuration Editor for Firefox. The moderators would like us to remind you that changes made through this back door aren't fully supported and aren't guaranteed to continue working in the future.
(2) In the search box in the page, type or paste browser.download.start_downloads_in_tmp_dir and pause while the list is filtered (this is available in Firefox 102 and later)
(3) Double-click the preference to switch the value from false to true