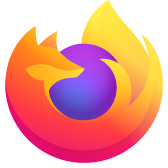 Firefox printing - font fine but images too big and are cropped?
My printer is printing invoices from ebay but the logo and image previews are now larger (and cropped). I tried resetting the printer no luck I logged into the same area on Safari and produced a pdf that printed fine When I went back to Firefox and generated a pdf (print using the system dialogue..) it generated the sam problem
To be clear - The images are much bigger but cropped in the window dedicated to displaying it on the invoice so it only shows a small section of the image.
is this a current bug? How do I get help from a trouble shooting chat window? Thanks Mac Monterey Firefox 103.0.2
My printer is printing invoices from ebay but the logo and image previews are now larger (and cropped). I tried resetting the printer no luck I logged into the same area on Safari and produced a pdf that printed fine When I went back to Firefox and generated a pdf (print using the system dialogue..) it generated the sam problem To be clear - The images are much bigger but cropped in the window dedicated to displaying it on the invoice so it only shows a small section of the image. is this a current bug? How do I get help from a trouble shooting chat window? Thanks Mac Monterey Firefox 103.0.2
All Replies (1)