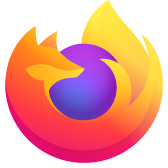 PortableApps.com Firefox Portable 102.01 Backup browser settings to a file and restore.
Hi, My two questions don't apply to the same situation, but each could be solved with one solution.
The first question concerns a situation when something breaks & a quick restore & resume is wanted. The second question is about how to abbreviate setting up a new portable Firefox browser.
Firefox Portable 102.01 Portable from PortableApps.com 1.) Can browser settings be backed up to a file and restored? 2.) Is there away to setup a Firefox Portable config by executing some type of file that isn't overly complicated?
Lately, I find myself playing around with multiple instances of Firefox portable and redoing the config is tiresome. I looked for were the settings might be contained, but there might be more than one place depending on the setting.
Thanks for your time and consideration!
Digi
Hi, My two questions don't apply to the same situation, but each could be solved with one solution. The first question concerns a situation when something breaks & a quick restore & resume is wanted. The second question is about how to abbreviate setting up a new portable Firefox browser. Firefox Portable 102.01 Portable from PortableApps.com 1.) Can browser settings be backed up to a file and restored? 2.) Is there away to setup a Firefox Portable config by executing some type of file that isn't overly complicated? Lately, I find myself playing around with multiple instances of Firefox portable and redoing the config is tiresome. I looked for were the settings might be contained, but there might be more than one place depending on the setting. Thanks for your time and consideration! Digi