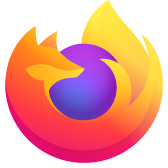 fox news videos still play after selecting to block audio and video
fox news videos still play after selecting to block audio and video and disabling autoplay
fox news videos still play after selecting to block audio and video and disabling autoplay
All Replies (5)
Fox news... provide examples please.
You can look at these prefs on the about:config page to see what settings work for you to block autoplay.
media.autoplay.default = 5 [0:allow;1:blockAudible;5:blockAll]
media.autoplay.blocking_policy = 2
media.autoplay.allow-extension-background-pages = false
media.autoplay.block-event.enabled = true
You can open the about:config page via the location/address bar. You can accept the warning and click "I accept the risk!" to continue.
---
I am having the same problem with Fox News Website. Every other news web site, that I go to, has video auto play blocked but Fox News slips through. I have the proper configuration in about: config. Can anyone shed some light on this?
In addition to the preferences mentioned previously, you could also try making the following false: media.block-autoplay-until-in-foreground
Modified by Terry