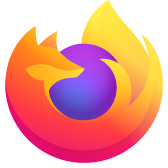 Syn between 2 laptops
Following direction on Help Page - Trying to sync tabs, bookmarks etc from one laptop to another. In settings, devices are said to be logged in and sync set to sync pretty much everything. Clicking the menu top right - only shows my email @ the top, then New Tab etc - but nothing about "Sync Now" or "Sign In" What am I missing? TIA, Jean
Following direction on Help Page - Trying to sync tabs, bookmarks etc from one laptop to another. In settings, devices are said to be logged in and sync set to sync pretty much everything. Clicking the menu top right - only shows my email @ the top, then New Tab etc - but nothing about "Sync Now" or "Sign In" What am I missing? TIA, Jean
All Replies (5)
If you click the email address in the "3-bar" Firefox menu button drop-down list then you should find a "Sync Now" menu item.
Chosen Solution
Modified by jonzn4SUSE
Thanks for your help. For future reference - In case anyone in the future makes the same silly mistake - hope it's OK to explain.
After going through all the same steps on both computers a half dozen times on both computers, all the settings seemed fine, and when I hit the Sync Now - the little Sync "wheel" spun for a second. Going back and forth a couple times - each would tell me it "Synced x mins ago" I just knew I had to be missing something, since my Bookmarks etc were already synced from when I first set up the newer laptop 6 mos ago.
But... Silly me... I was expecting to see Tabs from one actually open in a Window on the other... until I finally noticed the LIST of Tabs, below the Sync drop-down box. Experimented again, opening a new Tab on one computer... and sure enough it was added to that List on the other.
Thanks again! Your help did confirm I wasn't missing anything in the steps - which forced me to keep looking for the one thing I was misunderstanding!
Note that you can also inspect the Synced Tabs in the sidebar.
Thanks! I'm old-school former geek wanna-be & tend to get stuck in my ways - still have my '03 desktop tower - Win XP "loaded" w/ 3/1/2, Zip, DVD RAM and Firefox/Thunderbird but also Netscape & emails going waay back. Been doing a lot of genealogy & military research & getting ready to travel - so want everything accessible on my "little" laptop & 2TB SS ext USB drive... seriously avoiding the Cloud!
Anyway - it was very helpful to review some of the other tools I'd forgotten about & could keep handier! Thanks again!