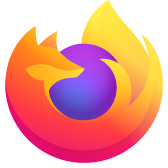 I was hacked on Facebook now when I try to use browser it automatically redirects to messenger login
I was hacked on Facebook now when using browser it redirects to messenger log in
I was hacked on Facebook now when using browser it redirects to messenger log in
All Replies (3)
You may have ad/mal-ware. Further information can be found in this article; https://support.mozilla.org/en-US/kb/troubleshoot-firefox-issues-caused-malware?cache=no
Run most or all of the listed free to use malware scanners. Each works differently. If one program misses something, another may pick it up.
clayton.capers said
. . . it redirects to messenger log in
When is this? When you start the browser? While surfing? Going to a specific website?
Can you go to Facebook log-in and reset your password?