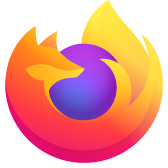 Microphone Access Blocked
When i open discord in firefox i cannot join any voicechat or speak at all, it's blocked. Which pref exactly is reponsible for this?
When i open discord in firefox i cannot join any voicechat or speak at all, it's blocked. Which pref exactly is reponsible for this?
All Replies (10)
update - added screenshot
Hello Firefox_Beginner,
you should add the exception for discord.com to allow Discord to access your microphone.
Please let us know if this helped you.
qxyz123
What Firefox version are you running as it might be possible that you spoof the user agent ?
See also:
Thanks cor-el that was useful, however i could not solve the issue yet. When i head over to permissions, microphone settings are set to always ask. But that's the problem, it never asks me.
I dont ever see the option to grant mic access, it's simply not appearing.
The tags say that you're running Firefox 91.0. Is that correct?
Do you have enabled "Resist Fingerprinting" if you check this pref on the about:config page?
about:config => privacy.resistFingerprinting => false
I am using the latest version of firefox but i also use privacy.resistFingerprinting which is the reason why most websites think i'm on v91. I would like to use this opportunity to speak about this website: https://abrahamjuliot.github.io/creepjs/ It seems the site knows that i use privacy.resistFingerprintin, meaning it knows i want to appear as v91 but it is aware of my real browser version, it also knows which browser extensions i have installed and alot of other information, this makes me question how useful privacy.resistFingerprintin is after all, if this website knows my real browser version and even my addons then google and facebook most likely also have ways to gather "deeper" information about my real browser situation.
Anyways back to main question, one might think discord does not support old browser versions but that would be absolutly ridiculous. I am on a new system and was not planing on installing discord again but instead use it in my webbrowser, now i tested another website for mic-access and it actually did ask me, seems only discord has issues here. Any solution?
donthavecow said
I logged into my discord with firefox and all I did was allow to use mic and it activated? So did you get a mic with red line across it?
yes... redline when i klick on the mic, discord says browser is incompatible
I doubt that any useful purpose is served by enabling resist fingerprinting. It makes your browser more distinctive which is the opposite of what you probably intend. It apparently causes other problems as well.
You may also be using strict or custom enhanced tracking protection.
How those factors bear on your problem with 'discord' I don't know.
Did you try discord with Resist Fingerprinting disabled and possibly a cookie allow exception ?