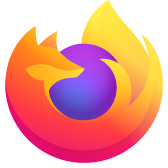 Deleting History
I click dismiss and delete from history over and over and they keep coming back. Firefox is @#$%$%
I click dismiss and delete from history over and over and they keep coming back. Firefox is @#$%$%
All Replies (7)
Did you tell the browser to not save your history?
Type about:preferences#privacy<enter> in the address box. The button next to History, select Use Custom Settings.
I think you are referring to Shortcuts in the Firefox Home / new tab page: Customize items on your Firefox New Tab page.
Are the ones you can't dismiss the promotional ones near the beginning of the list, or items from your own history? There's a checkbox to remove promotional shortcuts. See: Customize your New Tab page to hide or display content.
Choosing Dismiss adds the URL to a block list, but if another link from the site has a variation in the URL, it needs to be blocked individually. Unfortunately, as far as I know, there isn't a feature to block all URLs from a site in one step.
Note: the block list is stored in your profile folder in the prefs.js file along with many other custom settings. Are you losing any other browser settings? If so, check out this article: How to fix preferences that won't save.
Changes made manually on the Firefox Home page are stored in prefs that you can find on the about:config page.
browser.newtabpage.pinned => websites pinned to a tile
browser.newtabpage.blocked => websites (hash) removed by clicking the Dismiss in a tile
I do not speak computerese
Chosen Solution
rod18 said
I do not speak computerese
Is the problem solved or are you still looking for more comments?
Fixed by someone who speaks English. Thank you
Can you provide the solution for others who come across this thread?