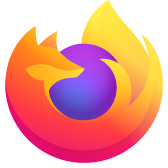 Not receiving Verification emails while trying to sign into one device
I am attempting to sign into Sync on my tablet and am not able to receive the triggered Verification emails (neither the initial one when attempting to sign in nor any follow up ones). Oddly enough, it's only this device where the issue is present. I was able to use my desktop computer to successfully unlock my account after accidentally locking it and change my primary email address in case that was the issue. Both of these actions triggered email notifications. Even when attempting to sign into my tablet's Sync with my new primary email address I am not able to receive the Verification emails.
I have also double checked my spam folder and whitelisted accounts@firefox.com. I have not noticed any other issues with my tablet besides this very specific thing.
Would someone be able to provide guidance? I wasn't able to find any help articles about this particular scenario and am not sure how to proceed.
Thank you, B
I am attempting to sign into Sync on my tablet and am not able to receive the triggered Verification emails (neither the initial one when attempting to sign in nor any follow up ones). Oddly enough, it's only this device where the issue is present. I was able to use my desktop computer to successfully unlock my account after accidentally locking it and change my primary email address in case that was the issue. Both of these actions triggered email notifications. Even when attempting to sign into my tablet's Sync with my new primary email address I am not able to receive the Verification emails. I have also double checked my spam folder and whitelisted accounts@firefox.com. I have not noticed any other issues with my tablet besides this very specific thing. Would someone be able to provide guidance? I wasn't able to find any help articles about this particular scenario and am not sure how to proceed. Thank you, B
All Replies (1)
Make sure that you are signing into the correct account. Otherwise, you can try the QR code feature to sign in