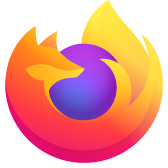 Twitter not working on Firefox 96.0.3
I'm using Firefox 96.0.3 and Twitter will not load. Blank page. It's working on another browser. Help would be appreciated, hopefully something simple as I'm not very tec minded. Thanks
I'm using Firefox 96.0.3 and Twitter will not load. Blank page. It's working on another browser. Help would be appreciated, hopefully something simple as I'm not very tec minded. Thanks
All Replies (6)
As I suspected, the cure will cause me a big headache. Twitter will open as usual in safe mode which means I have to refresh Firefox and loose all the extensions and addons I like. This problem happened simply after closing down as usual and re starting after a few hours. Nothing new was added, no changes made. I'm nearly eighty years old and find keeping up with these things quite difficult. I use Twitter a lot and may have to change to another browser which will be a shame as I've used Firefox trouble free for years, but there's obviously a glitch in the works and I don't know if I can trust it any more. If there's no simple solution It's going to be bye to Firefox. Thanks for the help anyway.
Chosen Solution
Ghostery gives me a blank twitter page.
Modified by jonzn4SUSE
Thank you very much. Disabled Ghosterly and the problem was solved.
Good to hear the problem was solved. Safe Surfing.
Thanks to all for the advice