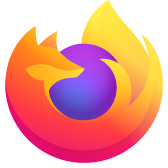 Firefox Extensions for Mac
I'm attempting to force install multiple addons for Firefox. I've read the xml code posted at https://github.com/mozilla/policy-templates/blob/master/README.md#ExtensionSettings, but I can't figure out how to force install more than one addon.
All Replies (1)
I don't know what you mean by 'force install.' You go to the webpage that has the add-on you want and click on the Install button. The installation should happen automatically from there.
Please explain the problem in detail. What happens? What is/are the exact error message(s) ?