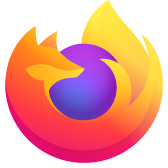 Bookmarks
Hey guys! how to restore all my bookmark? i signed in with my email but i don't know how to restore all of my bookmarks. I'm in big big trouble :(
Hey guys! how to restore all my bookmark? i signed in with my email but i don't know how to restore all of my bookmarks. I'm in big big trouble :(
All Replies (7)
Hey! Tell us more about the problem - you moved to another device? Reinstalled your browser? Did you have the account before or did just sign in?
Yes i had the account before and logged in for years, today my Firefox Crashes all the time, so i checked if im already logged in with my email before i delete it the browser. so i delete it the browser and restall it again ans resign in again but everything is gone and i built my bookmarks for maybe 5 years and now all is gone:(
and no i did not moved to another device, it is all today at the same device (imac)
sorry for my bad English.
Did you try Bookmarks -> Manage Bookmarks -> Then in Library window (top bar) press Import and Backup -> Restore and then check preferred date.
Hi
Thank you for your question about the Firefox Sync service.
It appears from your question, that you are using Firefox Sync as a back up service. This is not what Sync is designed to do. The Firefox Sync service takes a copy of the data you wish to include and transfers it to a second device (typically a mobile device such as a tablet or a telephone) running a copy of Firefox. The storage in between all attached devices is both temporary and fragile and is not stable enough to be (and is not designed as) a reliable backup service.
If you have a copy of your Firefox profile for desktop Firefox, you may be able to recover your bookmarks and other data. Please have a read of this article.
If you have a copy of your data on a mobile version of Firefox, please follow these instructions to connect it to Firefox Sync to copy your data.
i did everything but still nothing happen