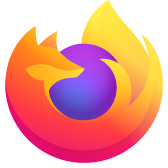 RAM usage
Hello, since tooday firefox is consuming all my RAM (12g) in less than 1 min after started running, whole memory is consumed by 1 process (out of 11) without any tabs opened. I am able to close the process without any noticable issues with browser however, the same thing happens each time i open browser again and it makes my pc freeze after 2-3 min. I haven't done any update or installed anything that coud interfere with browser. Version: 95.0 Windows 7, 64bit
Hello, since tooday firefox is consuming all my RAM (12g) in less than 1 min after started running, whole memory is consumed by 1 process (out of 11) without any tabs opened. I am able to close the process without any noticable issues with browser however, the same thing happens each time i open browser again and it makes my pc freeze after 2-3 min. I haven't done any update or installed anything that coud interfere with browser. Version: 95.0 Windows 7, 64bit
All Replies (9)
After some testing it seems that AD-Block plus extension might be the problem, however i don't know why. There was no update to any of my plugins or extensions recently.
That's weird though but a lot of people have stopped using the AD-block extension in search for one that doesn't cause so many problems. And how often do you need to turn the AD-block extension on and off to make it work fine?
Just once, however ant video downloader extension don't work when I do this.
Wow, I'm experiencing the same thing. I just flat out removed the Adblock Ultimate after hearing that (still using uBlock Origin). But, Ant Video downloader still doesn't work for me at all. In fact, my entire extensions toolbar feels very sluggish, oftentimes not opening the extension at all.
Then @assamite1 I think your problem should be solved :)
Hope I helped!
Bithiah
Yea just like Matt said, turns out that Ant Video Downloader extension was the problem. I uninstalled and installed it again and now all is good.