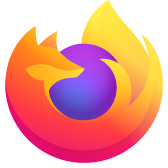 I have problem with Windows 10 (Chrome, Firefox) work in the background when i closed browser it on the first system boot
When I turn on the computer with Windows 10 and then the browser (Chrome, Firefox) and close the browser in the background, it is still running and consuming a lot of CPU, I have to kill these processes in the task manager then when I turn on the browser again and close it, everything works normally. I've never had it like this before. I tried to turn it off in options (Firefox, Chrome) nothing works
When I turn on the computer with Windows 10 and then the browser (Chrome, Firefox) and close the browser in the background, it is still running and consuming a lot of CPU, I have to kill these processes in the task manager then when I turn on the browser again and close it, everything works normally. I've never had it like this before. I tried to turn it off in options (Firefox, Chrome) nothing works
Chosen solution
I found a solution it was just a trojan virus, I scanned adwcleaner and hitman pro but found nothing. I installed Malwarebytes and scanned it and it found the Trojan. Thanks for your help, I'm sorry for the trouble
Read this answer in context
👍 1
All Replies (8)
Are you closing Firefox properly? Windows: Menu > File => Exit Mac: Menu > Firefox => Quit Firefox Linux: Menu > File => Quit
I closing browser by the x button. U can see in your system (only Windows 10) this same problem. Just boot the Windows 10 open browser then closed it and open task menager there will be 5-6 process (working in background)
Chosen Solution
I found a solution it was just a trojan virus, I scanned adwcleaner and hitman pro but found nothing. I installed Malwarebytes and scanned it and it found the Trojan. Thanks for your help, I'm sorry for the trouble
Modified by user179135982470253008139096901789181264516
That was very good work. Well Done.
You should do regular virus and malware scans.
---
It's very sad, but many software downloaders/ installers will trick you into installing not only their program, but other programs as well.
You have heard of the fine print in shady contracts, right? Well, some installers you need to look at the itsy bitsy teeny weeny fine print.
You are thinking you are giving the installer permission to install the program you want by using the recommended option. But if you use the Manual Option Instead, you discover all kinds of stuff that you do not even know what it is or what it does.
From now on, everyone needs to Use The Manual Option to put a stop to this.
Note that these programs can also change browser/computer settings.
wally8 said
# I found a solution it was just a trojan virus, I scanned adwcleaner and hitman pro but found nothing. I installed Malwarebytes and scanned it and it found the Trojan. Thanks for your help, I'm sorry for the trouble
Good job. That's why I suggested the process explorer to see exactly what process was not closing.