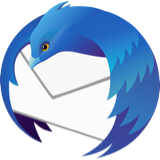 I cannot send emails.
Please contact me and help me fix this.
Please contact me and help me fix this.
Chosen solution
Let's see if manually saving to the Sent folder works. In your Inbox, select any random message, right-click on it, select Copy To > affected account > Sent. What is the outcome?
Read this answer in context
👍 0
All Replies (20)
All help is offered via public posts on this forum; no one will contact you privately. Provide details about your problem, describe what exactly happens.
This doesn't help. Since October 26, I haven't been able to send emails, nor do they go to my send folder. I need to talk to or have a technician look at my account and help solve the problem. Is there a phone number that would connect me to a technician? I've enjoyed my account for years and am sad and frustrated that it is not working now, though I do receive email.
I've changed my passwords several times in the last few days, but always the password is not recognized.
Thank you for your attention.
Pat Maslowki at ..., ... and ...

edited email from public and search/spam bots view as this is a community support forum and nobody here does private one on one support.
Modified by James
There is no one to talk to. This public forum, powered by volunteers like me, is all you've got. You should therefore not be posting your email addresses here, unless you want all manner of spam coming your way. If you insist on a "technician" calling you or contacting you privately, you'll only attract scammers and that will be no one else's fault. I am a technician in real life, but I volunteer my free time here to help others the best way I can. You should be able to express yourself here the same way you would via a phone call, plus more.
Do you get an error message when you click the Send button? Is the button inactive, or does hitting Send do absolutely nothing? If you changed your password via your provider's website, did you get a prompt in Thunderbird to enter the password?
Thank you for the information about posting email addresses. I won't in the future, but this doesn't solve my problem of not being able to send emails.
If you click those three vertical dots at the top-right corner of your posts, there is an option to edit your post. Use it to edit your post and remove your email addresses from them. Respond to all questions asked. Your answers will help us figure out what's going on on your end. If we are to be of any help, we need information from you too, to better understand your problem before we can think of how you could solve it.
thank you, Stans, but this doesn't help me in sending emails. I don't know what to do. Pat
Please answer the following questions.
Do you get an error message when you click the Send button?
Is the Send button inactive, or is it active, but clicking it does absolutely nothing?
If you changed your password via your provider's website, did you get a prompt in Thunderbird to enter the password?
Yes, an error message when I attempt to send. The button seems active in that it gives me an error message. Yes, I recieved a prompt to enter the password which was declared invalid.
I tried to delete my email addresses, but there was no way to do it.
Type the exact error message you receive, or post a screenshot of it in your next reply. Use the Browse button under the Add images heading below the reply box in this forum thread to post the screenshot. If you need help with taking screenshots, see How do I create a screenshot of my problem?
I attempted to send a message. I received a reply to retry or cancel, then I waited as the sending message went on for five minutes, then I cancelled. I also created a new password which supposedly was accepted, but was not. Thank you for your continued attention.
This is what I received as I attempted to send an email. sending of the message failed. Unable to authenticate to Outgoing server (SMTP) mail.runbox.com. Please check the password and verify the 'Authentication method' in 'Account Settings | Outgoing server (SMTP)'.
In the Folder Pane, right-click the account and select Settings. This will open the Account Settings tab. Under the Default Identity heading, click the Edit SMTP Server button. What do you have for the following entries:
Server Name Port Connection security Authentication method
Also, make sure the User Name field has your full email address, UNLESS your provider doesn't require you to use your full address for signing in.
I checked and all the settings are as you posted them from Server Name, to Port, to Connection security, to Authentic method to Normal Password. Thank you. Now what?
Now we check if Thunderbird's password vault is storing the right password. Open Preferences > Privacy & Security and click the Saved Passwords button. This will open the Saved Logins dialog. Click the Show Passwords button. Find the SMTP entry for your account and check if the displayed password matches the correct and current password. It should be the same as that for the incoming server. If it's not correct, right-click the entry and choose the Edit Password option. This should hopefully fix your problem.
I can't find Preferences Privacy & Security nor Saved Passwords button. Where is this? thank you for your help.
In Thunderbird's menu. Look to the right of the search box, straight below Thunderbird's close button. You will see three horizontal bars stacked vertically. That is Tbird's menu button.
I found the menu, but I don't know how to solve this problem. I'm shaking my head at my ignorance, but I don't know what to do.
I did find an old password from 7/13/20, not any new password I've tried to create in the past several days.