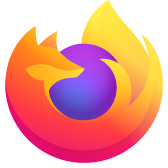 Cursor disappears in maps
When i look at a map embedded in website the cursor disappears and only shows up randomnly or when you stop moving the mouse. This makes using maps in Firefox impossible. Must be related to Firefox - works in Google Chrome Please fix or advise or I have to change webbrowser
When i look at a map embedded in website the cursor disappears and only shows up randomnly or when you stop moving the mouse. This makes using maps in Firefox impossible. Must be related to Firefox - works in Google Chrome Please fix or advise or I have to change webbrowser
All Replies (15)
Please provide steps to replicate and screenshot(s).
This is an example of a map where the cursor disappears when the mouse is moved around
That is a special hand cursor coming from maps.gstatic.com, so it looks that you block loading images from this domain.
cursor: url("https://maps.gstatic.com/mapfiles/openhand_8_8.cur"), default;

If you use extensions ("3-bar" menu button or Tools -> Add-ons -> Extensions) that can block content (Adblock Plus, NoScript, DuckDuckGo PE, Disconnect, Ghostery, Privacy Badger, uBlock Origin) always make sure such extensions do not block content.
make sure your extensions and filters are updated to the latest version
Firefox shows a purple shield instead of a gray shield at the left end of the location/address bar in case Enhanced Tracking Protection is blocking content. You can click shield icon for more detail and possibly disable the protection. You can check the Web Console for related messages about blocked content.
Thanks for your help but after following the instructions above, I am still having the issue
Still have the problem as well. The above advise didn't help.
Not able to replicate the issue in Linux nor Win 11. The only thing I see is that the hand is Black in Linux and White in Windows.
I noticed that if I block all cookies the map does not show. What are your cookies settings?
All cookies allowed The hand is white when it is visible
Note that this is likely a problem with retrieving the file for this special hand cursor, so recheck this in the Network Monitor like I wrote above.
Hello.
I've had this problem as well, and suggestions so far have been unhelpful.
Steps to recreate: 1. Enter a website that uses embedded Google Maps API. In my case, the Google My Maps application from Google Drive. 2. Hover mouse over the map area. The mouse icon will either flicker or disappear entirely.
Attempted fixes: - Disable Adblock Plus for this webpage - No effect - Run Firefox in Troubleshooting mode - No effect - Confirm using Network Monitor that the image is loaded - Image is shown as loaded with no issues (Code 200).
I took a short screencapture of what's going on, linked below. Please advise. Thank you
https://drive.google.com/file/d/1wO3-lsgjSVbFDiR8EGqFPneX9RwYjLDv/view?usp=sharing
You can create a new profile as a quick test to see if your current profile is causing the problem.
See "Creating a profile":
If the new profile works then you can transfer files from a previously used profile to the new profile, but be cautious not to copy corrupted files to avoid carrying over problems.