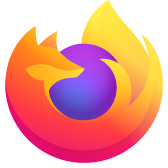 How to go back to default theme in firefox 92.0
How I could go back to default theme in firefox 92.0 64 bit
How I could go back to default theme in firefox 92.0 64 bit
All Replies (9)
Just click menu ≡ , select Add-ons and themes and choose Themes in the left pane.
Hi, TyDraniu thank you very much for the reply. In the meantime I am using a light colored theme. I can not find default button if, there is any?
I don't think so. Recently we have 3 or 4 bundled themes to choose from, and there's no default button.
Hello TyDraniu,
Thank you once again. Actually the background color played an important role for those whose eyes got problem or who like light colors. I do not know why did Firefox replace the browser color. Any way thank you for your feedback I appreciate that very much.
I think the theme you seek is "System Theme." Please look for the entry below "Browser Version 92 of 7 Sept 2021" and make comments there as well to wake up the folks that are supposed to fix problems like this one.
HiSgrB2, thank you for the reply. You wrote "Browser Version 92 of 7 Sept 2021" where am I suppose to browse in the theme or web? Refer screen shot showing themes.
Thank you
Kiki, thank you for the reply.
No worries. Glad to help. (: