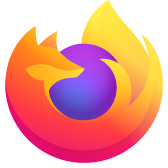 firefox version
June 5, 2021 I don't like the newest version and want to restore the version i was using - help
June 5, 2021 I don't like the newest version and want to restore the version i was using - help
All Replies (1)
If you wanna go back to any previous versions:
hxwei88 said
Hi, you can go to https://ftp.mozilla.org/pub/firefox/releases/ and search for the version 88.0.1 to download. However, you need to turn off automatic update in the settings > general > firefox update section if you are planning to stay on version 88.0.1. For more, you can refer to https://support.mozilla.org/en-US/kb/install-older-version-firefox#w_i-still-want-to-downgrade-where-can-i-get-the-previous-version
Automatic upgrade can be turned off in the settings, but it is for delaying. If you want to stop upgrade permanently, put this into your registry:
Windows Registry Editor Version 5.00
[HKEY_LOCAL_MACHINE\SOFTWARE\Policies\Mozilla\Firefox] "DisableAppUpdate"=dword:00000001

If you decide later to enable upgrade, change the DisableAppUpdate value to 0 (zero).
gsfc12 said
Got the solution... Changed to Firefox Extended Support Release. https://support.mozilla.org/en-US/kb/switch-to-firefox-extended-support-release-esr It has security updates and doesn't come with the "new clean" features. This is exactly what I wanted. Since it is ver. 78.11.0, it doesn't accept my profile from 88.0.1, so first time I started FF with firefox.exe --allow-downgrade from command line, after that everything was OK. Don't forget enable update in registry (changing DisableAppUpdate to 0 or delete it) if you disabled it previously, so you will get security updates.