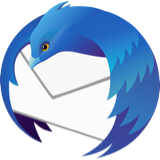 Thunderbird mail
I am getting an error message when trying to reply to one and only one email address that says the following:
Sending of the message failed. The Outgoing server (SMTP) smtpauth.earthlink.net does not seem to support encrypted passwords. If you just set up the account, try changing the 'Authentication method' in 'Account settings | Outgoing server (SMTP)' to 'Normal password'.
No other incoming email does this when I reply to them. Is it me or is it the other party that has set something different? My Earthlink account is set to normal password already. Many thanks. Love the program.
Jerry Traver
I am getting an error message when trying to reply to one and only one email address that says the following: Sending of the message failed. The Outgoing server (SMTP) smtpauth.earthlink.net does not seem to support encrypted passwords. If you just set up the account, try changing the 'Authentication method' in 'Account settings | Outgoing server (SMTP)' to 'Normal password'. No other incoming email does this when I reply to them. Is it me or is it the other party that has set something different? My Earthlink account is set to normal password already. Many thanks. Love the program. Jerry Traver
All Replies (1)
These are the outgoing server smtp settings you should be using:
outgoing server (SMTP): smtpauth.earthlink.net Port: 587 Connection Security: STARTTLS Authentication Method: Normal Password User name: <email address>