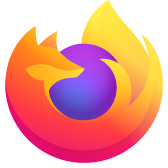 Open bookmarks in new background tab while on "new tab"
Hello Hello, I have an addon that makes my bookmarks open in new background tabs (https://addons.mozilla.org/en-US/firefox/addon/open-bookmarks-in-a-new-tab/). This works in all but one instance. If I am already on the "New Tab" page, the bookmark opens in that tab. Is there any way to make the bookmark open in a background tab while I am on the new tab page? Thanks!
All Replies (2)
I have just tried that (I don't have the add-on you mention). Right-click the bookmark and select "Open in a New Tab". You should have these settings marked 'true' in about:config: browser.tabs.loadBookmarksInBackground browser.tabs.loadInBackground You could also set the following with a value of 3: browser.link.open_newwindow See the post by cor-el in https://support.mozilla.org/en-US/questions/1328185 To enter about:config, enter about:config in the url bar. You will get a warning the first time and will have to elect to proceed.
Hi @TerryN21,

Thanks for the reply, but I guess I should have specified that I was particularly asking about a Left-click action only. The app I use allows me to open in background tabs left-clicked bookmarks....EXCEPT when on the New Tab page already.