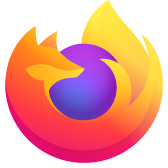 I just went to rel 87.0 and I can not find the "+" on the toolbar that gives me a NEW TAB as I
REALLY dislike shortcuts, using the keyboard which require multiple steps and keystrokes where as the "+" was one key stroke to do simple tasks like ADDING A NEW TAB
REALLY dislike shortcuts, using the keyboard which require multiple steps and keystrokes where as the "+" was one key stroke to do simple tasks like ADDING A NEW TAB
All Replies (3)
Hmm, not sure why your new tab button disappeared. Could you call up the Customize feature (Customize Firefox controls, buttons and toolbars) and see whether you can find it:
on another toolbar
in the box of available buttons
In both cases, it has different appearance, as shown in the attached
You can drag the button to your preferred location. If you do not see it anywhere, you can use the "Restore Defaults" button at the bottom to reset the toolbar layout back to its original order.
Can you track it down?
Edit: Added link.
Modified by jscher2000 - Support Volunteer
Note that easiest to restore the New Tab button is usual to click the Restore Defaults button on the customize page.