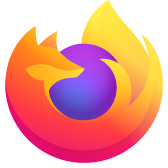 autofill passwords
hello:) using firefox 87 with windows 10 tried roboform did not like so removed it, now autofill passwords does not work never a problem before roboform , what can i do to fix it? allen-tina@comcast.net
hello:) using firefox 87 with windows 10 tried roboform did not like so removed it, now autofill passwords does not work never a problem before roboform , what can i do to fix it? allen-tina@comcast.net
Chosen solution
perhaps they are located under a different profile.
try executing a windows run command or windows search for:
firefox -p
Read this answer in context
👍 0
All Replies (5)
Hi There,
If Firefox does not auto-fill your passwords. Navigate to the Privacy section in Firefox settings scroll down till you see "Auto-fill logins and passwords" turn on that setting if that is turned off. Logins will be auto-filled when this setting is on.
Hope this helps
Modified by Daniel Ebenezer
I have all the boxes check for autofill logon, autofill passwords, and to add password and log on for new urls. Nothing seems to help, it worked perfect until a week ago. thinking of doing a refresh FF but not sure that will solve the issue either. Problem started when I tried roboform,
hello allen tina,
see if invoking a windows restore point back to a functional state for your system, will be a better option.
and if it is, then i wouldnt fiddle with the win10 roboform feature.
restore point did not solve issue either, not sure what i'm going to do
Chosen Solution
perhaps they are located under a different profile.
try executing a windows run command or windows search for:
firefox -p