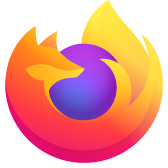 videos not loading
Question for community. Here in Seattle KOMO is the local ABC affiliate. Since the last Firefox upgrade videos like the one I am offerring here from their site will not load and I end up having to go to another browser. Even in safe mode videos will not load? Any thoughts? https://komonews.com/weather/scotts-weather-blog/convergence-zone-puts-on-a-show-for-seattle
All Replies (8)
Hi, is that the only site where videos don't play?
Any possibility that it is blocked by the Enhanced Tracking Protection feature? Its shield icon toward the left end of the address bar usually turns a bit purplish when content is blocked. Click the icon to learn more or make an exception. See: Enhanced Tracking Protection in Firefox for desktop.
More generally, I have a copy of Google's old video code support page up that you can use to verify broad codec support in case there is an issue there: https://www.jeffersonscher.com/sumo/html5-video.html
Modified by jscher2000 - Support Volunteer
Thanks for the suggestion but that was the first thing I tried. The problem persists even in Firefox version 86. I have tried refreshing Firefox, running it in safe mode, and disabling my firewall/antivirus.
Thank you, and on the other two points:
Yes, it appears to be just with this Sinclair Broadcasting station. The videos run just fine using Edge.
One other thing you could check for would be error messages in Firefox's Web Console. You can open the Web Console in the lower part of the tab using either:
"3-bar" menu button > Web Developer > Web Console
(menu bar) Tools > Web Developer > Web Console
(Windows) Ctrl+Shift+k
Click the little trash can at the upper left of the list and then reload the page in the upper part of the tab and watch for new messages. Anything that sounds like it could be relevant -- blocked URL, unsupported codec, that sort of thing?
Just got off the phone with Sinclair Broadcasting the owner of the station. When Sinclair attempted to view the same video on their website KOMO.com using Firefox they had the same problem I have and were unable to view the video, both them and I have no problem when using Chrome or Edge. The problem is with Firefox
The last one is suspicious:
Uncaught (in promise) TypeError: query[q].split is not a function player.js:128:30