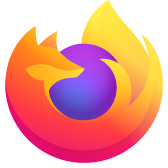 Preferances set wrong and I can not find to change
Hi, I have FF 85, there is some setting that doesn't allow a new tab to open, without me having to give permission each time (another step and a time waster). Everything I have found, tells me to go to general settings and then go to "advanced" at the bottom of the general list and to change the setting there. There is no "advanced link to click, so I can't change this damn setting. This drives me crazy, as all help tells me to "go somewhere, that is not there". Help........why is it so difficult to change this simple setting, that was probably set incorrectly at some time in the past......... Help
Hi, I have FF 85, there is some setting that doesn't allow a new tab to open, '''without me having to give permission each time''' (another step and a time waster). Everything I have found, tells me to go to general settings and then go to "advanced" at the bottom of the general list and to change the setting there. There is no "advanced link to click, so I can't change this damn setting. This drives me crazy, as all help tells me to "go somewhere, that is not there". Help........why is it so difficult to change this simple setting, that was probably set incorrectly at some time in the past......... Help
Chosen solution
Thank you Cor-El, I thought that was the way. You'd think that FF would tell folks instead of having folks like me stagger around for days trying to correct the issue....Thanks again....S Rubin
Read this answer in context
👍 0
All Replies (7)
You can't open a new tab? Can you show us this permission prompt?
I took a screen shot and FF support will not let me attach it....this is a clusterf...
I hope you get the image I can't attach them Uploaded images: Capture.png Capture.png Add images (optional): Browse...
It's strange. Try to click menu ≡ -> Help -> Restart with Add-ons Disabled…, then test it again.
Sorry, but thanks, disabling all add-ons does not do anything....This is a change preference issue and I guess I am the only person that this happens to....joking...
In Firefox 56+ the "Warn me when website try to redirect or reload the page" setting can no longer be found in Options/Preferences.
You can modify on the about:config page to enable or disable this feature.
accessibility.blockautorefresh
You can open the about:config page via the location/address bar. You can click the button to "Accept the Risk and Continue".
Chosen Solution
Thank you Cor-El, I thought that was the way. You'd think that FF would tell folks instead of having folks like me stagger around for days trying to correct the issue....Thanks again....S Rubin