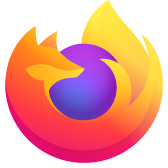 address bar defaults to https
I cannot stop Firefox from adding https to address bar. I type in http, and it changes to https, Even if I set my homepage with an http only address, it automatically goes to https
I cannot stop Firefox from adding https to address bar. I type in http, and it changes to https, Even if I set my homepage with an http only address, it automatically goes to https
All Replies (2)
Does this affect all sites?
There certainly are some sites that instruct Firefox to use HTTPS only (HTTP Strict Transport Security or HSTS), and in fact Firefox includes a list of such sites provided by Google. Firefox will always want to use HTTPS with such sites. Is there a problem using HTTPS with popular sites?
The HTTPS Everywhere extension can force HTTPS connections. Probably you would know if you have this add-on.
There is an experimental feature in Firefox to force HTTPS, but that shouldn't be turned on automatically. You can check here:
(1) In a new tab, type or paste about:config in the address bar and press Enter/Return. Click the button accepting the risk.
(2) In the search box in the page, type or paste https_only and pause while the list is filtered
(3) If the dom.security.https_only_mode preference is bolded and has a value of true, double-click it to restore the default value of false
More info on about:config: Configuration Editor for Firefox.
Note that you should also see this setting at the bottom of "Options/Preferences -> Privacy & Security -> HTTPS-Only Mode".