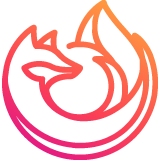 when will the download section be available back again.
It's been so many months already that the download section has not been present in the Firefox preview... Handling the downloads from the notification is not at all user friendly. The only thing stopping it from becoming the best browser is getting a download manager of itself.
When can we expect the download manager to be launched in Firefox preview?
It's been so many months already that the download section has not been present in the Firefox preview... Handling the downloads from the notification is not at all user friendly. The only thing stopping it from becoming the best browser is getting a download manager of itself. '''When can we expect the download manager to be launched in Firefox preview?'''
All Replies (1)
Hi
Firefox Preview is still being worked on with new features and improvements due in future updates. Part of this is improveing the download experiance. I have had a look and have found this issue from which you will be able to track progress with what we are working on: