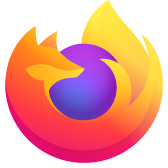 Firefox geolocation returns wrong coordinates
I want to build a progressive web app. This app requires the user's GPS coordinates. In order to test this functionality cross-browser, I use w3schooll geolocation implementation. Link: https://www.w3schools.com/html/tryit.asp?filename=tryhtml5_geolocation
Compared to Chrome, Firefox sometimes returns the wrong coordinates. For example yesterday (13/03/2020) the coordinates were wrong all day. Today (14/03/2020) the coordinates are right. The coordinates are crucial for the success of the app. I use Firefox 74.0
I want to build a progressive web app. This app requires the user's GPS coordinates. In order to test this functionality cross-browser, I use w3schooll geolocation implementation. Link: https://www.w3schools.com/html/tryit.asp?filename=tryhtml5_geolocation Compared to Chrome, Firefox sometimes returns the wrong coordinates. For example yesterday (13/03/2020) the coordinates were wrong all day. Today (14/03/2020) the coordinates are right. The coordinates are crucial for the success of the app. I use Firefox 74.0
All Replies (5)
Hi Sergiu, on Windows, Firefox usually determines your precise location by asking Windows for information on nearby wi-fi hotspots and sending that to a web service, usually Google's. So I can't think of a good reason for that feature to differ from Chrome for a day unless some link in that chain was broken: permission denied to obtain precise location; bad or obsolete information from Windows; or bad or obsolete information from the web service.
Did you check out the : Location Not Accurate? on the first link I posted?
Those test website usually do a reverse DNS lookup or use online databases and may not be using GPS coordinates from you own device as this would require special permission for local access. For an online Geo location service the accuracy usually depends of whether they have your IP range in their database. Precise GPS within a few meters is normally used on mobile devices and not on desktop or laptop devices.