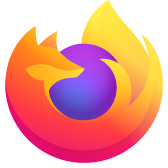 PR_CONNECT_RESET_ERROR
Can't connect to websites
Can't connect to websites
All Replies (11)
I had this issue on a website today. I had recently installed the Honey pricing app extension on Firefox. I disabled it and that solved the problem. It's the only time (so far) that I have had this problem.
I am having this problem with the California EDD UI Online Unemployment site... I can not file a new claim or get into my account. I've deleted cache, looked at the certificate, tried to make an exception for the website, and nothing is working. https://uio.edd.ca.gov/UIO/Pages/Public/NewClaim/UnemploymentInsuranceApplicationIntructions.aspx is the site and "Secure Connection Failed
An error occurred during a connection to uio.edd.ca.gov. PR_CONNECT_RESET_ERROR
   The page you are trying to view cannot be shown because the authenticity of the received data could not be verified.
   Please contact the website owners to inform them of this problem." is the Error. The Certificate is valid. I could not screenshot the page.

bononista, If you have the Honey App installed as a Firefox extension, please disable it, then try your link again.
Hi, I don't have the Honey app (I don't know what that is). Thank you for pointing that out though.
That resolved the problem for me and I got the same error message. If you have any other Firefox extensions maybe you should try to disable them one at time and then try your link. That's all I have to suggest. Good Luck!
I am having this problem. Don't have any firewalls, or any of those security apps. The particular website worked just fine though before.
Disabled all extensions, still having the issue
Works fine in Opera though. But doesn't work in Edge/Chrome either.
Works fine on my mobile phone firefox and opera. But doesn't work on mobile chrome.
Hello I have error PR_CONNECT_RESET_ERROR when post from to Tomcat with files 2Mb and more. But Chrome, Edge and IE - correctly post same files in same sizes.
My version 68.10.0esr. No extentions. Eset Endpoint Security 7.1