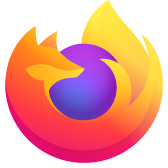 Firefox change order open windows
Every time I open firefox my multiple windows are in different order every time, why firefox change order of my windows, how could I resolve this
Every time I open firefox my multiple windows are in different order every time, why firefox change order of my windows, how could I resolve this
All Replies (6)
Hi Tutek, Firefox has been changing the order of windows (other than the first window, which is nearly always the same one) during a session restore for many versions now. It has reportedly gotten better in Firefox 69 but based on your post, it isn't completely fixed yet.
I don't think you're doing anything wrong and I'm not aware of any settings that can fix it.
Is there any statement from Mozilla developers about this issue? As I can see this bug was reported four years ago.
There is a bug on file, but it doesn't currently have a priority assigned so it's not slated to get fixed soon.
I'm not sure anyone has identified exactly how Firefox sets the order to restore windows and how to switch it to the original opening order instead. That seems necessary to getting it fixed.
how could I raise existing bug? The more people report this issue the faster Mozilla look at this.
I'm finding an even bigger problem is the dropdown list of open windows/tabs, is in no order whatsoever! This is crazy, as it could easily be in either chronological or alphabetical order! Hunting all over the list, every time I want to find a particular tab is hugely frustrating and time consuming...
Hi StevenCee, since you are on MacOS and have a Windows menu (this is not a thing on Windows), it would make more sense to continue discussion of that menu in your new thread here: https://support.mozilla.org/questions/1279556