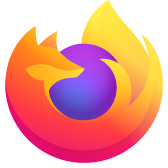 In Firefox update 66 popups are blocked even if the website is in the exception list
In Firefox 65 when I added an exception to the popup blocker then the popup windows were allowed to popup coming from that site, even if the current website in my browser was different: this is typically how bookmark managers work, I click on the add-on icon to bookmark the current website.
In Firefox 66 this behavior has changed, even if the website (where the popup window is coming from) is added to the exception list, the popup window will be blocked. To make it work you also have to add the current webpage in the browser to the exception list, which means you have to turn off completely the popup blocker.
You can check this problem with the Bookmark Ninja add-on: https://www.bookmarkninja.com/installbrowserbuttons
Is it possible to restore the behavior that version 65 had?
Thanks in advance for your help! Jozsef
In Firefox 65 when I added an exception to the popup blocker then the popup windows were allowed to popup coming from that site, even if the current website in my browser was different: this is typically how bookmark managers work, I click on the add-on icon to bookmark the current website. In Firefox 66 this behavior has changed, even if the website (where the popup window is coming from) is added to the exception list, the popup window will be blocked. To make it work you also have to add the current webpage in the browser to the exception list, which means you have to turn off completely the popup blocker. You can check this problem with the Bookmark Ninja add-on: https://www.bookmarkninja.com/installbrowserbuttons Is it possible to restore the behavior that version 65 had? Thanks in advance for your help! Jozsef
All Replies (2)
Hi,
you must check the settings settings of your browser because they have evolved and modified the behavior of popups
thank's
I've checked and tried all the settings but didn't resolve the issue. Can you please let me know what specific settings I need to change to make it work properly? The weird thing is that it worked fine in update 65, then in 66 something went wrong. If I set an exception then the popups coming from that website should be allowed even if I'm not on that website. Thanks! Jozsef