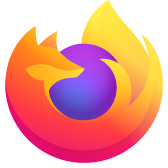 I don't want to update. So stop asking me you wastes of space!
What are you Microsoft? Leave me alone you scum!
What are you Microsoft? Leave me alone you scum!
All Replies (2)
You are using Firefox 56, which hasn't been supported since November of 2017. It is vulnerable to almost everything listed at https://www.mozilla.org/security/known-vulnerabilities/firefox.html from Firefox 57 on up. You also are not receiving updates to web technologies that modern versions support. You should update to a modern version of Firefox ASAP, for your security and the health of the web
lameness said
Leave me alone you scum!
The people who answer questions here, for the most part, are other Firefox users volunteering their time (like me), not Mozilla employees or Firefox developers.
If you want to leave feedback for Firefox developers, you can go to the Firefox Help menu and select Submit Feedback... or use this link. Your feedback gets collected by a team of people who read it and gather data about the most common issues.