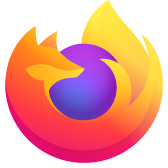 How can I ensure my web content appears in Reader view?
What rules do I need to follow to ensure that content appears in the Reader view mode?
What rules do I need to follow to ensure that content appears in the Reader view mode?
All Replies (8)
Unfortunately, there is not a lot of documentation on this topic.
In most cases, Reader View will work on any website that is structured with the correct HTML tags that are standard. I know, for example, that it is very important to have your blog post, page content or whatever it may be wrapped within the <article> HTML tag.
Here are some web pages that I found about the topic:
I hope this helps.
Modified by Wesley Branton
Thanks very much. Answers my question but unfortunately doesn't solve my problem. I'll keep an eye open for any new documentation.
Huwami
Modified by Huwami
Do you have a link to your website? I can take a look to see how you can fix it to make it work with Reader View.
On the first two examples, it seems Reader View uses just the contents of the <article> tag.
On the third one, it looks like a random chunk ("Measure the quality of care" section, without that heading) is pulled out of the middle to display in Reader View. I don't know what is going on there, but it's a bit of a tag soup...
I suppose what I'm really looking for is documentation that can be given to developers and web team members to ensure that any pages they write or generate via templates they develop will be able to be displayed as expected in reader view mode if they follow given rules.
I'm not a developer but I do find the feature very helpful. It's a pity Mozilla doesn't promote it more.
If that documentation doesn't exist it would be nice for Mozilla to let everybody know whether it can be expected in future.