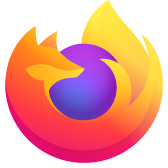 How can I create a new toolbar in Firefox?
Firefox offers me Title and Bookmarks toolbar, either of which I can [customize](https://support.mozilla.org/en-US/kb/customize-firefox-controls-buttons-and-toolbars). But I'd like to create a new toolbar, to just hold StackExchange links. How could I achieve this?
All Replies (3)
Are you talking about multiple toolbars for your bookmarks?
An extension can only overflow bookmark to an extra toolbar when items no longer fit and would normally be shifted to the overflow chevron. You can't create an extra toolbar with an extension like roomy bookmarks and place specific bookmarks on this extra toolbar as there is only one "Bookmarks Toolbar items" that keeps all the bookmarks.
You can consider to organize the bookmark in folders to make more fit on the Bookmarks Toolbar or shorten longer names.
Modified by cor-el