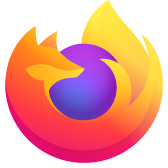 I have accepted cookies for a website but firefox keeps asking
I have always been using Internet Explorer but wanted to try Firefox. I have gotten used to it OK now but the cookie policy remains a blocker. With Ie I used setting : always ask and no third party cookies. Once I had been asked about accepting cookies for a website I was never bothered again.
I have the same settings in Firefox. But I am constantly bothered again. As now : The website input.mozilla.org wants to install another cookie You already have 12 cookies for this website
Looked in Settings - Privacy - Websites : Mozilla org is set to accept
Sometimes also I am told a website wants to change a cookie. If I set it to accept all cookies - why ask this. This is a real blocker. If I cannot get this working as it should I will give up on Firefox
I have always been using Internet Explorer but wanted to try Firefox. I have gotten used to it OK now but the cookie policy remains a blocker. With Ie I used setting : always ask and no third party cookies. Once I had been asked about accepting cookies for a website I was never bothered again. I have the same settings in Firefox. But I am constantly bothered again. As now : The website input.mozilla.org wants to install another cookie You already have 12 cookies for this website Looked in Settings - Privacy - Websites : Mozilla org is set to accept Sometimes also I am told a website wants to change a cookie. If I set it to accept all cookies - why ask this. This is a real blocker. If I cannot get this working as it should I will give up on Firefox
Modified by Amazone
All Replies (4)
Although this page doesn't describe the same problem as yours, it might has the same cause, so give it a shot. https://support.mozilla.org/en-US/questions/1059014 You can, however, skip the first three points as they are only related to his/her specific question as far as I can tell.
Thanks Znert. Strange thing is that now I do not get question for input.mozilla.org. I have cleared the cache now. When I have the problem again being asked to accept the umpthiet cookie for a site I will delete the cookie. Will come back here later to comment if it worked or not
For what domain did you create the allow exception?
Firefox/Tools > Options > Privacy > "Use custom settings for history" > Cookies: "Exceptions"
It is possible that you allowed a sub domain and that you would have to allow to top domain to make this work.
Note that the "Ask me" setting for allowing cookies may not work properly and that it is probably better to use an extension to manage the cookies.
Thanks for the help Co-rel. I have installed Cookie monster Once I get a site in there it works fine. Lately I am searching the web a lot so I visit new websites all the time. To use cookie monster I first need to answer the question from Firefox. Sometimes Firefox keeps asking me about 10 times for one website (although all cookies from website is checked)
This is really painfull. Internet explorer does this without problems.