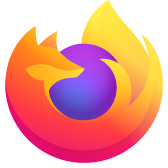 I could not read malayalam(native language) text after upgrade to windows10
i recently upgraded to windows 10 everything working fine but i cant read my mother language(malayalam) in mozilla firefox browser
i recently upgraded to windows 10 everything working fine but i cant read my mother language(malayalam) in mozilla firefox browser
All Replies (2)
Can you attach a screenshot?
Use a compressed image type like PNG or JPG to save the screenshot
Make sure that you do not exceed the maximum size of 1 MB
Can you post a link to a publicly accessible page (i.e. no authentication or signing on required)?
---
This can be a problem with the font that is used to display the text.
You can right-click some text or the space where text should be if you do not see it and select "Inspect Element" to open the Inspector (Firefox/Tools > Web Developer) with this element selected. You can check the font used for selected text in the Font tab in the right pane of the Inspector.