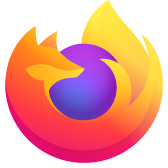 Where do I obtain info for putting Firefox on my Microsoft Surface3
Purchased Microsoft Surface3 Pro with Microsoft 10 operating system. Does Mozilla yet work with Microsoft 10? Where can I get guidance to set Mozilla as my email system on the Surface? Thanks
Purchased Microsoft Surface3 Pro with Microsoft 10 operating system. Does Mozilla yet work with Microsoft 10? Where can I get guidance to set Mozilla as my email system on the Surface? Thanks
All Replies (1)
The Surface Pro, which runs full Windows, can run Firefox. There are a few glitchy things -- like it's extremely difficult to escape from full screen view without a keyboard with an F11 key -- but otherwise users posting here don't seem to have any Surface-specific issues.
Firefox 40, due out next week, will have numerous compatibility fixes for Windows 10. If you install the current release, Firefox 39, you may notice some glitches. But... why not give it a try and let us know how it goes?
As for email, you can use any of your browsers for web-based email once you have it up and running.