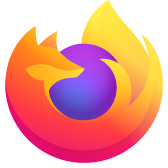 can/t get rid of adds in lower right side of screen
constantly adds keep popping up in the lower right hand corner on my PC. I can't delete until the time on the adds runs out. Once I delete another different add in a minute or so will appear. Again I can't delete until it times out
constantly adds keep popping up in the lower right hand corner on my PC. I can't delete until the time on the adds runs out. Once I delete another different add in a minute or so will appear. Again I can't delete until it times out
All Replies (7)
Try blocking pop up windows. You can do this in Menu>Preferences>Content and then check the box that says "block pop up windows".
Have a great day!!
Jon
Jon, thanks for your input. Where do I find Menu. I have a Menu Bar and what I have done in go to Tools > Options > Content > and I have had the "Block pop up windows" checked of years. But the pop up still comes up
thumudom said
constantly adds keep popping up in the lower right hand corner on my PC. I can't delete until the time on the adds runs out. Once I delete another different add in a minute or so will appear. Again I can't delete until it times out
Downloaded Ad Block Plus, pray for the best. Thanks jon.
Glad to be of service!!
Jon
Can you attach a screenshot?
Use a compressed image type like PNG or JPG to save the screenshot
Make sure that you do not exceed the maximum size of 1 MB
---
Make sure to do a malware check before starting to block or otherwise hide unwanted content.
You can check for recently installed suspicious or unknown extensions.
Do a malware check with several malware scanning programs on the Windows computer. Please scan with all programs because each program detects different malware. All these programs have free versions.
Make sure that you update each program to get the latest version of their databases before doing a scan.
You can also do a check for a rootkit infection with TDSSKiller.
See also: