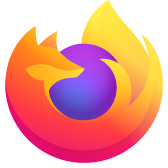 Browser crashes every few minutes (System 2/2)
This is for my desktop. bp-fbb350fb-dfcc-4039-a908-6df772150124 1/23/2015 5:47 PM bp-0eb805de-d054-4a37-95bd-350be2150124 1/23/2015 4:10 PM bp-09d03308-dccc-49ea-ac52-588b42150121 1/20/2015 4:22 PM bp-c96dea59-e089-47eb-a3a6-8acf22150121 1/20/2015 4:21 PM bp-37ed7897-ced1-4b6e-b88a-da6a82150120 1/20/2015 2:35 PM
This is for my desktop. bp-fbb350fb-dfcc-4039-a908-6df772150124 1/23/2015 5:47 PM bp-0eb805de-d054-4a37-95bd-350be2150124 1/23/2015 4:10 PM bp-09d03308-dccc-49ea-ac52-588b42150121 1/20/2015 4:22 PM bp-c96dea59-e089-47eb-a3a6-8acf22150121 1/20/2015 4:21 PM bp-37ed7897-ced1-4b6e-b88a-da6a82150120 1/20/2015 2:35 PM
All Replies (3)
Please update to version 35.0.1 to make sure that this is still not happening.
Currently the crashes are out of memory crashes, which means too much memory is being used.
Basic troubleshooting tips for minimizing memory usage
Since you also have alot of plugins you can try to see if this happens in Safe Mode to make sure that this is not caused by an add on or hardware acceleration: Diagnose Firefox issues using Troubleshoot Mode
The crash report flagged these programs;
lpxpcom.dll = LastPass
evr.dll =Microsoft Enhanced Video Renderer
quartz.dll = Microsoft
nvwgf2um.dll = NVIDIA Compatible D3D10 Driver
msmpeg2vdec.dll = Microsoft DTV-DVD Video Decoder
mfplat.dll = Microsoft Windows Media Foundation Platform
icudt52.dll = International Components for Unicode
---
Perform a System File Check to fix corrupted system files http://www.sevenforums.com/tutorials/1538-sfc-scannow-command-system-file-checker.html
See if there are updates for your graphics drive drivers https://support.mozilla.org/kb/upgrade-graphics-drivers-use-hardware-acceleration
---
Separate Issue; Your System Details shows;
Installed Plug-ins
Adobe PDF Plug-In For Firefox and Netscape 11.0.10 Adobe PDF Plug-In For Firefox and Netscape 11.0.9
Having more than one version of a program may cause issues.
Mike, I had this same problem with 35.0 on my laptop - random crashes, even when you weren't doing anything recently on the browser, Firefox was just sitting there idle on some page for a while, and the program would just randomly crash!
If it's any help to you, I noticed that this problem seemed to occur most frequently when you are on a Window with a lot of tabs, even if the tabs aren't fully open yet (i.e. - restored from a previous session, but not clicked/loaded yet). 35.0 also sometimes crashed if you are opening up multiple new tabs at the same time (via right-click/Open Link in New Tab for multiple links), so you have multiple new tabs loading pages at the same time. With versions prior to 35.0, I did not experience either of these problems.
But BEWARE updating to 35.0.1 - I did that Monday, and now Netscape on my laptop won't even start AT ALL, instead it CRASHES every time I try to start it -even in Safe Mode!!! I posted a question on that, you can see that here - https://support.mozilla.org/en-US/que.../1043577