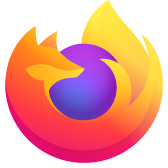 all 3rd party Google Bookmarks addons just stopped working
after Google discontinued Google toolbar for firefox i switched to GBookmarks (Google Bookmarks for Firefox) https://addons.mozilla.org/en-us/firefox/addon/gbookmarks-google-bookmarks-fo/?src=search from last few days no new bookmarks a created via this addon but old bookmarks a shown also tried GMarks https://addons.mozilla.org/en-us/firefox/addon/gmarks/?src=search same situation Deng-Google-Bookmarks not compatible with FF21 https://addons.mozilla.org/en-us/firefox/addon/deng-google-bookmarks/?src=search fess google bookmark also not creating new bookmarks showing old ones https://addons.mozilla.org/en-us/firefox/addon/fess-google-bookmark-extens/?src=search did google block all 3rd party addons for google bookmarks of is it just me having this problem
All Replies (5)
Enable your Firefox Addons
addons r enabled they just wont save new bookmarks looks like google cut access to server for 3rd party addons how can all google bookmarks related not be working
Fess Google Bookmark Extension 0.1.4 WORKS!!!
Look at the dates when the Google Bookmark-addons were updated, chose the ones that has been updated during summer 2013.
(For now, Aug-2013, it's only the Fess Google Bookmark Extension 0.1.4 that has been updated since changes has been made at Google.)
This Addon works great!
Thanks to Fess!
I wish I had read this b4 I tried to solve the problem myself, I googled for an answer as to why it wasn't working, didn't find one so I reset FireFox thus loosing history,cache and history etc, Luckily I had a Mozbackup restore created but it was a little dated, My thoughts were maybe a extension was conflicting or Firefox was rejecting Google toolbar but It was happening on all three of my computers which are synced. I'm so annoyed as I love Google toolbar so much that I wont upgrade my FF passed v18 as this is the only version that will not conflict with it but now this may just be the last straw, I think I will uninstall it now.
yep Fess google bookmarks working for me too.