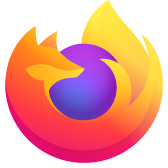 PDF.js not be displayed correctly.
This page (http://www.ecma-international.org/publications/files/ECMA-ST/Ecma-262.pdf) displays an error: This PDF document might not be displayed correctly. And it's true. If I open this document in Adobe Reader X, then there will be a lot of changes. Please, fix this drawback.
Modified by XCanG
All Replies (6)
Chosen Solution
hello, pdf,js is still somewhat experimental & under active development - you can file bug reports (please detail what exactly is going wrong in the document) with a github account at https://github.com/mozilla/pdf.js/issues
I have this problem too - recent origin, meaning since about 8 Feb 13. Noted in passing: current FF version - 19.0.2 Adobe plug-in - 10.1.6.1 updated on 16 Feb 13. Details My ISP bills me using an online pdf invoice. In Feb, that viewed and printed OK. In Mar 13, it looked like the attached - with missing data and erratic printing. The ISP's response was to a) inform me of a FF issue with PDF's, supposedly from version 15; and b) provide me with a range of links on the FF forum, describing a recent stuff up in the pdf plugin to read docs. I am fairly sure I was using v17 in Feb, but the essential point is that something changed in Feb, the update info on the FF adobe plugin says it was updated on 16Feb (significant, I thought), and now I have this pretty much unusable document. On the other hand, the ISP did recommend using MS explorer to view the invoice, and that works fine.
You need to get your act together. Giving explorer a free assist like this isn't going to keep FF any friends if the business element of on-line usage can be so screwed up
Davidk03
hello david, if you want to switch back to the plugin you've used before to view pdfs just go to firefox > options > applications & scroll down and define the default action for the portable document format (pdf).
madperson, may be use the standard Adobe Reader, but it is better if the plugin for Firefox will be better.
This is being reported so often, it's become a known FF problem over the last month. As I reported in the post, using the FF viewer to read/print a pdf document worked fine in early Feb. Then (according to the "more details" of the Adobe Acrobat , v 10.1.6.1 plugin) it was updated on 16 Feb. When I next used it, the reader result was unusable - parts read fine, others were just missing or gibberish. A screen shot was attached to my post to illustrate that.
On the other hand, using madperson's advice on disabling the internal viewer and using a real external adobe reader installed on my machine, it worked fine on the same file that produced the crap using the internal viewer.
In my view; 1. a much better result, one I plan to keep using 2. the FF coders are slipping to miss such a result. Which makes one winder what else got under the radar that is just waiting to bite. There's no indication that they even have recognised an error at this stage.
C U
Davidk
How to resolve this problem for "This PDF document might not be displayed correctly." please give the solution. Thanks
Modified by Balaraju Arli (OMICS Group)