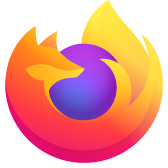 Css Issue
My browser version 17.0.1....
I am doing one facebook app...
In this my site is loaded inside the iframe in facebook server...
Iframe code of facebook is
<iframe scrolling="yes" height="800" frameborder="0" src="javascript:""" name="iframe_canvas" id="iframe_canvas" class="smart_sizing_iframe" style="height: 725px;">
I dont need scrollbar in my application
so i gave "overflow:hidden" for body tag & html tag.....In chrome & other browser the scroll bar gone but in Firefox the scroll bar shadow remain exist....
how to get ride the scroll bar sahdow ?????
thanks
My browser version 17.0.1.... I am doing one facebook app... In this my site is loaded inside the iframe in facebook server... Iframe code of facebook is <iframe scrolling="yes" height="800" frameborder="0" src="javascript:&quot;&quot;" name="iframe_canvas" id="iframe_canvas" class="smart_sizing_iframe" style="height: 725px;"> I dont need scrollbar in my application so i gave "overflow:hidden" for body tag & html tag.....In chrome & other browser the scroll bar gone but in Firefox the scroll bar shadow remain exist.... how to get ride the scroll bar sahdow ????? thanks
All Replies (1)
A good place to ask advice about web development is at the MozillaZine "Web Development/Standards Evangelism" forum.
The helpers at that forum are more knowledgeable about web development issues.
You need to register at the MozillaZine forum site in order to post at that forum.