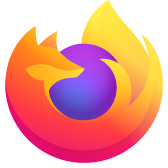 ff crashes on site http://www.idnes.cz/ almost every time
after entering to site http://www.idnes.cz/ , and browsing approx 1-5 minutes ff crashes. I have no problems on other sites. Every time ff sends crash report , today it has send at least 10 reports
after entering to site http://www.idnes.cz/ , and browsing approx 1-5 minutes ff crashes. I have no problems on other sites. Every time ff sends crash report , today it has send at least 10 reports
All Replies (1)
If you have submitted crash reports then please post the IDs of one or more crash reports that have this format:
bp-xxxxxxxx-xxxx-xxxx-xxxx-xxxxxxxxxxxx
You can find the IDs of the submitted crash reports on the about:crashes page.
You can open the about:crashes page via the location bar, like you open a website.
See:
---
Start Firefox in Safe Mode to check if one of the extensions or if hardware acceleration is causing the problem (switch to the DEFAULT theme: Firefox/Tools > Add-ons > Appearance/Themes).
Don't click the Reset button on the Safe mode start window or otherwise make changes.
Try to "disable the hardware acceleration" in the Flash Player.
See also:
Flash "Display settings" window: