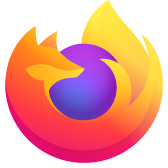 Can somebody create an Firefox add-on to get back the Firefox 7.0 "Open all in tabs" (bookmarks) behavior?
Hello,
I want the old "Open All in Tabs" (Firefox 7.0) back in the newer versions of Firefox. I had been using 7.0 until a week ago, when I was forced to update as Flash and Javascript didn't work with it anymore.
Now I'm at 13.0.1 I'm facing a problem that has been there since 8.0. (Reason why I never updated)
When I open 3 bookmarks as "Open All in Tabs", they open in completely new tabs, while they should open, starting with the focused (active/selected) tab, replacing the focused tab with the first opened bookmark. Then there need to be new tabs opened.
I want the behavior like this: Tab 1: Google, Tab 2 Facebook, Tab 3 Wikipedia. When I open my bookmarks folder, with three different sites as "Open All in Tabs" when Tab 2 is active/selected. It should be like this: tab 1 Google, tab 2 bookmark 1, tab 3 bookmark 2, tab 4 bookmark 3, tab 5 Wikipedia. Overwriting only the second tab because that one is selected/active.
Since Firefox 8.0 this behavior is gone, neither can this behavior be set in preferences. Now I had this idea: "What if there was an add-on setting this preference?" But there isn't one, and neither do I have the (coding) knowledge about how to do it myself.
So I wanted to ask, if someone could create such an add-on, with bookmarks to "Open All in Tabs" implementing the Firefox 7.0 behavior.
Thanks in advance. Amrodyrius
Hello, I want the old "Open All in Tabs" (Firefox 7.0) back in the newer versions of Firefox. I had been using 7.0 until a week ago, when I was forced to update as Flash and Javascript didn't work with it anymore. Now I'm at 13.0.1 I'm facing a problem that has been there since 8.0. (Reason why I never updated) When I open 3 bookmarks as "Open All in Tabs", they open in completely new tabs, while they should open, starting with the focused (active/selected) tab, replacing the focused tab with the first opened bookmark. Then there need to be new tabs opened. I want the behavior like this: Tab 1: Google, Tab 2 Facebook, Tab 3 Wikipedia. When I open my bookmarks folder, with three different sites as "Open All in Tabs" when Tab 2 is active/selected. It should be like this: tab 1 Google, tab 2 bookmark 1, tab 3 bookmark 2, tab 4 bookmark 3, tab 5 Wikipedia. Overwriting only the second tab because that one is selected/active. Since Firefox 8.0 this behavior is gone, neither can this behavior be set in preferences. Now I had this idea: "What if there was an add-on setting this preference?" But there isn't one, and neither do I have the (coding) knowledge about how to do it myself. So I wanted to ask, if someone could create such an add-on, with bookmarks to "Open All in Tabs" implementing the Firefox 7.0 behavior. Thanks in advance. Amrodyrius
All Replies (3)
Hi,
You can try searching via Tools (Alt + T) > Add-ons, Search bar on the top right, or @ AMO to check if one already exists. For e.g. Open All in Tabs
I've already searched for an add-on solving this problem... But as I said, I couldn't find any. If I knew how to code, I would've done it myself. But since I don't know anything about coding, I'm asking here. Hoping for a great person who's willing to do it.