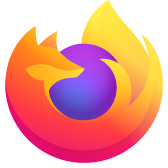 cannot update Firefox even though system meets requirements
Model Name: iMac
 Model Identifier:	iMac8,1
 Processor Name:	Intel Core 2 Duo
 Processor Speed:	2.4 GHz
 Number Of Processors:	1
 Total Number Of Cores:	2
 L2 Cache:	6 MB
 Memory:	1 GB
 Bus Speed:	1.07 GHz

Model Name: iMac Model Identifier: iMac8,1 Processor Name: Intel Core 2 Duo Processor Speed: 2.4 GHz Number Of Processors: 1 Total Number Of Cores: 2 L2 Cache: 6 MB Memory: 1 GB Bus Speed: 1.07 GHz
All Replies (1)
You posted with a PowerPC user agent:
Mozilla/5.0 (Macintosh; U; PPC Mac OS X 10.5; en-US; rv:1.9.2.3) Gecko/20100401 YFF35 Firefox/3.6.3
If you have an Intel Mac then make sure that you do not run Firefox in compatibility mode via Rosetta.
Firefox 4 versions and later do not run on a PowerPC Mac.
Firefox 4 and later require at least OS X 10.5 and an Intel Mac.
---
See also: