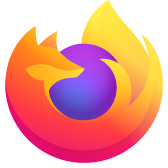 Hi, I have installed ff 5, but the mcafee site advisor doesn't work (it did tell me this - sorry!). How can I reinstall v4.0.1 please? thank you
Does exactly what it says on the tin innit
Does exactly what it says on the tin innit
All Replies (6)
@ Firefochs The McAfee Site Advisor extension is a very problematic extension, and has not worked in a long time. Hope they fix it but it has major problems and I've had to have it disabled for a long time. I think part of the reason is that it will not pass Mozilla's code checks verifications that addons that are at Mozilla's site.
As far as extensions that worked in 4.0 there is no difference for running in 5.0, see the the-edmeister's reply in https://support.mozilla.com/en-US/questions/837361
@ MxMarcus Mozilla has all of the older versions and releases on their site, no reason for pointing user to another site.
Modified by David McRitchie
Over an hour ago I also upgraded to Firefox 5.0 and deliberatley ignored the warning about McAfee Site Advisor's Add-on not being compatible. Regretting that decision, the only way to go back to Firefox 4.0.6 was to do a System Restore to 10:20 this morning, hours before I upgraded to 5.0. However, now Firefox does not open at all -- it shows the Mozilla tabs on my Task Bar, but all I see is a blank white screen. Looks like I'm going to have to use Internet Explorer and uninstall and reinstall Firefox -- hopefull I can get version 4.0.6 again. The reason I went with the upgrade is because Firefox said they were fixing stability issues.....Firefox 4. 0.6 was constantly crashing.
McAfee have taken the decision to rewrite the Firefox SiteAdvisor plugin to make it easier to update. This should ensure that Mozilla's fast-release schedule does not cause lengthy delays after future version updates. What it means for Firefox now though is that until the rewrite is complete - and tested - SiteAdvisor is being prevented from loading in Firefox in order to avoid the possibility of software incompatibility.
The SA rewrite is projected to take a few weeks to complete and test; it should be ready by about the third week of July, although the exact date is not being given at this stage. It could be earlier.
In the meantime, users who are concerned about the safety of websites may wish to consider WOT as a temporary substitute. WOT ratings are set by user consensus rather than by automated site testing, so WOT is not a full replacement for SiteAdvisor. It is, however, a good rating tool in its own right (I use both it and SiteAdvisor in all my browsers) and is apparently unaffected by the upgrade to FF5.
There is a discussion about this on the McAfee forums HERE
Don't know how you people did it but, your email that references my particular problem was completely, not what I submitted. The problem I'm experiencing is, freezing & slowness, along with dropped sites. I just want to return to ff 4.01, please! The url that indicates 4.1 is misleading because, it takes you to an unauthorized site. Are you guys capable of addressing this issue or should I search for professional help... frank:::, mxmarcus, this is the response to the site you offer: Apache Server at mozilla.osuosl.org Port 80
Modified by fjgjr
I regretted upgrading to firefox4 and don't want to be bitten twice so I'm hanging fire.